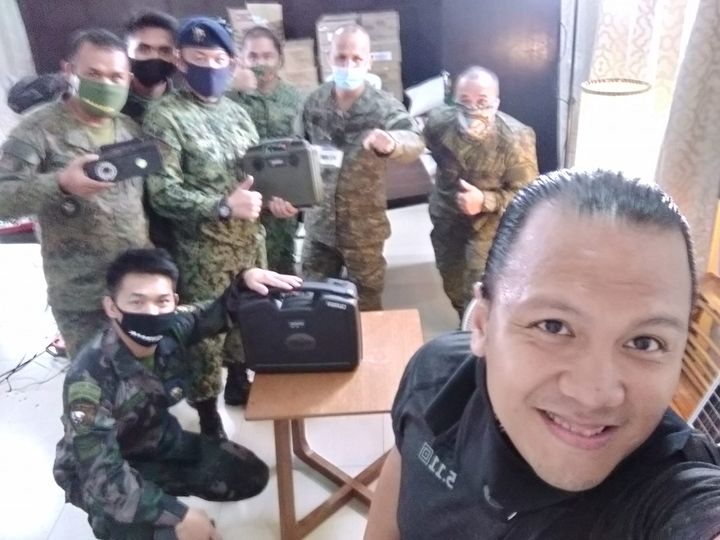 SolarRev Messiah SOG Portable Powerstation for Combat Ready Bases
As the Philippine Armed Forces continues to pursue peace and order missions in a challenging and rugged territories around the Philippines, a unified command strategy to create solutions to challenging situations related in hard to maintain base diesel generators, costly transportation of fuel from central base to off-grid bases just to ensure reliable and efficient power sources for these bases that use energy reliant military gears and base defense technologies. With all these challenges, the development of transport ready CALRIGER SolarRev Messiah SOG PowerStations for these military bases became the strategic reliable defense solution to answer these challenges. One of the problems of the military that the CALRIGER SolarRev Messiah SOG PowerStation solves was the difficulties of military truck convoy in their fuel transport coming from central base fuel depot for delivery to various off-gird military bases and before they can fulfill their missions they will need to travel various roads in mountainous areas with high risk of possible ambush and or accidents.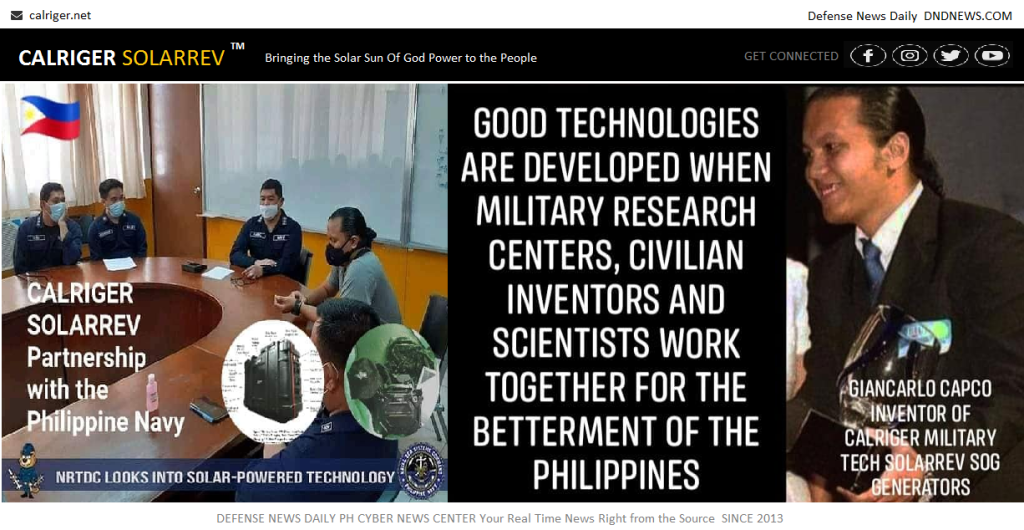 With the SolarRev Messiah SOG PowerStations, military bases can have reliable stored power from the Solar Sun Of God that they can use to power their military gears and equipment, making fuel supply for diesel generators a secondary power source option and will not require rushing its delivery.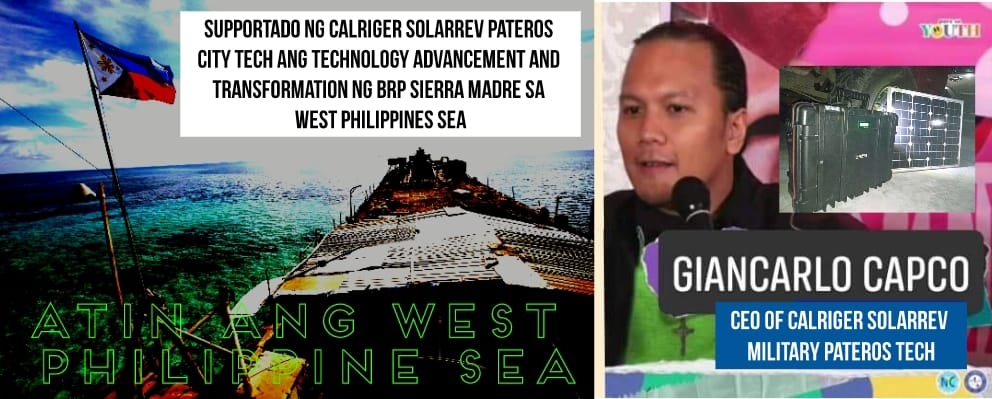 Defense News Daily PH www.dndnews.com
Calriger SolarRev www.calriger.net